Have you ever heard of the term "boom truck?" If you're unfamiliar with the term, it may be difficult to imagine what a boom truck looks like and what it is used for.
What is a Boom Truck?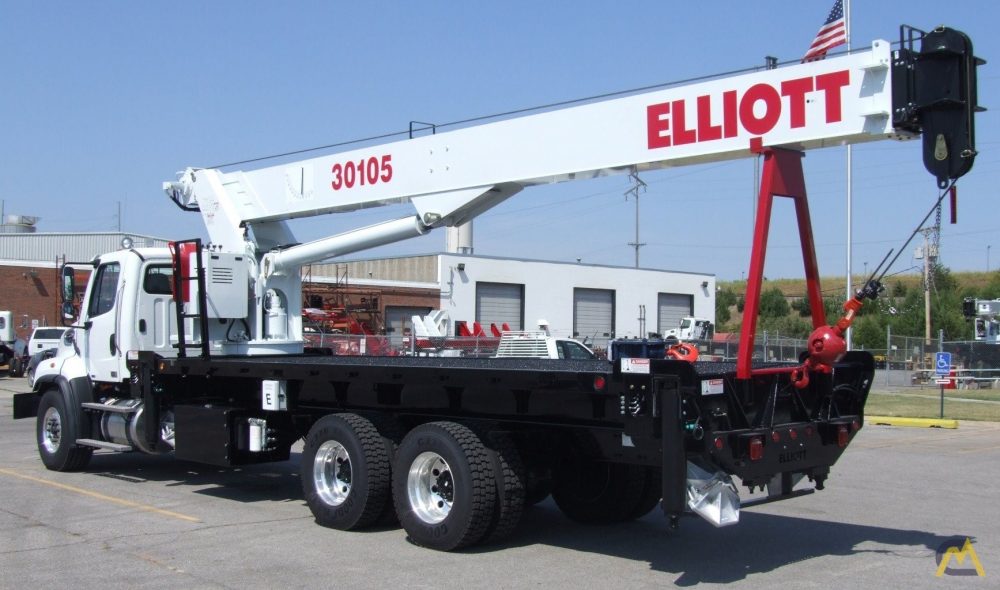 Put simply, a boom truck was designed to move and transport heavy equipment. The boom refers to the hoist that is mounted to the bed of a large truck that is conveniently used on or around construction sites. You can extend or reduce the length of the boom to suit the exact needs of your construction projects.
The Benefits of Using a Boom Truck
So what are the advantages of renting a boom truck for your construction site? Here are ten advantages of using one:
Boom trucks allow you to complete your project faster. More specifically, a boom truck provides you with the equipment needed to lift heavy things at awkward angles, making them an ideal option for new building construction types.
They come in different sizes. Whether you you need a smaller boom truck that can just lift workers vertically, or you need a robust one that can handle serious tonnage, there will be a boom truck for you.
Boom trucks are easier to use and require less setup than typical cranes do. The crane is literally attached to the boom truck, so you need not worry about doing a great deal of groundwork, which helps make the process more efficient, saving time the process.
What's more, because of the lack of preparations needed to use a boom truck, you need less hands on deck in order to use it, which helps to reduce labor expenses.
Boom trucks are versatile and can be used for a wide range of purposes around the jobsite.
Boom trucks are easy to get to and from the jobsite, even when you're working in remote locations.
With such a high reach, there is nearly no task too tall for a boom truck to handle.
It's easier to load and unload cargo with boom trucks.
Boom trucks are forceful…they pack a lot of power for your jobsite!
Boom trucks are easy to use thanks to controls. Often, you just need an operator and someone on the ground to serve as a traffic controller and let the operator which way he or she needs to go.
The Different Types of Boom Trucks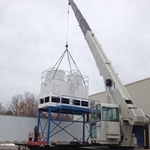 There are a bevy of boom trucks available, so how do you know which one to select for your needs? When choosing one for your project keep these things in mind:
What materials am I lifting? The materials and their weight will tell you how big of a boom truck you need, both in terms of tonnage lifting capacity and how high you need the neck to extend. As such, you'll want to pay close attention to the specifications and dimensions of the boom truck you're thinking about renting.
Where is your project being done? The weather, the conditions of the ground and other jobsite variables should all play a major role in deciding which boom truck to rent. You want to make sure you have the right selection for the terrain.
Ultimately, you'll want to work with a reliable and professional crane rental company who can steer you in the right direction and help you select the perfect boom crane truck to rent of your needs.
In the New England area, that company is Astro Crane. We have decades of experience and have seen it all when it comes to cranes and jobsites. We offer several boom truck crane rental options including one from National and one from Elliot.
For more information regarding renting a crane rental for your next project, contact us today.