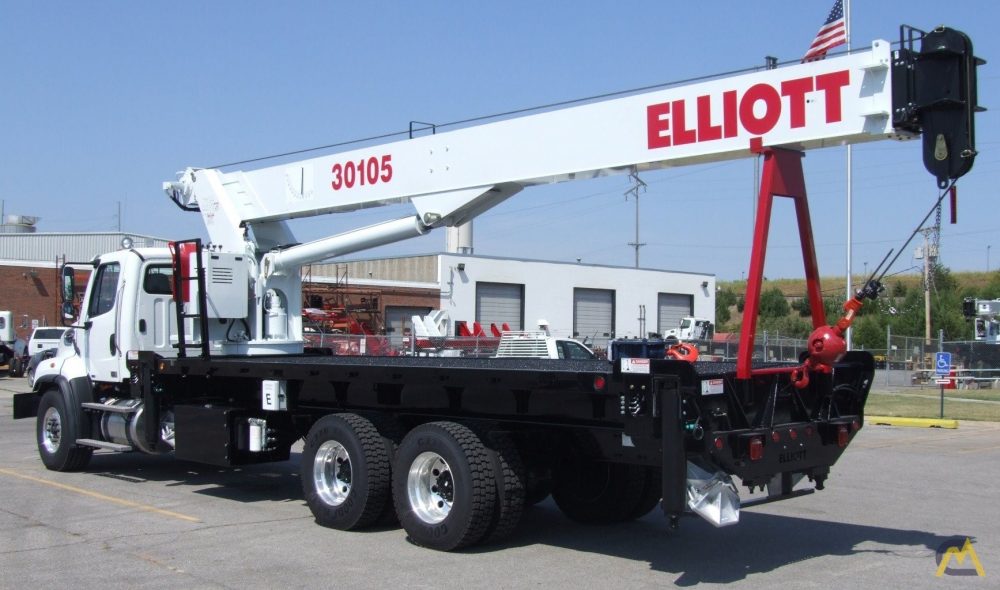 Are you look to rent Elliot's 30105-D Boomtruck in the New England area? If so, you have come to the right place!
Astro Crane offers a wide range of crane rentals, including this USA made, 30-ton boom truck. Featuring a 30 ton (60,000 pound) lifting capacity, four boom sections and 105-foot telescopic boom length, Elliot Equipment Company's truck can help with a wide range of jobs. What's more, it has a 20,000 ft/lb hydraulic auger and is user friendly, as it has wireless radio remote controls and an integrated LMI display.
Elliot Equipment Company is one of the most reputable brands in the industry; not only are all their products manufactured in the USA, but they can also be customized to suit your specific needs. They have been manufacturing top notch equipment since 1948, and their reliable boom trucks will help you finish your project quicker and more efficiently, maximizing work time and helping you save money in the process. Astro Crane also provides crane rigging, crane hoisting, and assistance with setting up your lift on top of our crane rental services.
If you would like to learn more about the benefits of Elliot's 30-ton Boomtruck, or if you need any sort of crane assistance for your next construction project, contact us at your convenience.
Ton Rating:  30.00
Boom Length: 105 ft