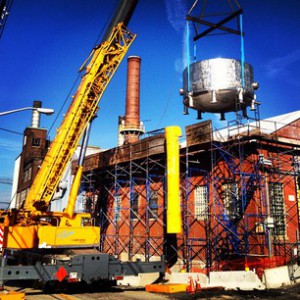 Astro Crane features New Hampshire crane rentals to fulfill hoisting or rigging projects of any size, in any setting. Each unit is carefully maintained and regularly updated to ensure the highest level of safety and smooth, controlled functionality. New and longstanding clients across New England utilize Astro Crane's exceptional equipment, guidance and service for safe, efficient and cost-effective completion.
Whether you need a crane for one job or several over an extended project time frame, Astro Crane will provide you with the ideal equipment for the job. Astro Crane's extensive crane fleet includes over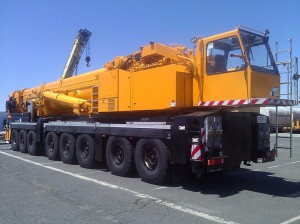 20 vehicles from the most recognized, reliable and widely-used heavy equipment manufacturers in the industry. Using select machinery from the Astro Crane fleet, skilled and certified crane operators can lift more than 300 tons up to 500 feet. All terrain hydraulic cranes, reinforced cargo cranes and even the largest crane in New England, the new Liebherr LTM 1500-8.1, allow Astro Crane to accommodate your needs according to your plan and schedule.
See the diverse crane fleet in the gallery and watch videos of the equipment in action to see what Astro Crane can do for you. For more information on New Hampshire cranes for rent, call today.