Why work with a crane rental company? When you rent a crane you don't have to buy it. Obviously, this saves you a lot of money. Why buy an expensive crane that could cost up to $3 million that you only need for a few days out of the year when you can rent it instead? Crane rental companies like Astro Crane of New England offer a wide selection of cranes to choose from– and these are modern cranes equipped with the latest features.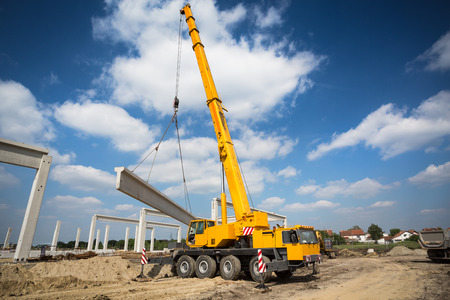 Renting Over Buying a Crane
Oftentimes, before a company decides to make the investment and buy an expensive crane themselves, they'll rent the kind they're interested in from a crane rental company in order to "test it out." That way, they can see how it handles and whether or not they'd want to buy one. It makes sense to spend, say, $40,000 to use a crane for a month before spending $3 million to own that machine, right?
If and when a company owns a crane, they have a lot of costs involved just to own and maintain it. Besides having to cover their own maintenance costs,  they also have to pay for inspections, repairs, storage and transportation. None of this is cheap. Additionally, the equipment depreciates over time and then, when they want to sell it, they have the hassle of trying to find a buyer. That alone can eat up a lot of time and effort on the part of a company that would rather invest its time and resources elsewhere.
By renting cranes, a company can easily switch out cranes as needed and have access to specialty cranes for unusual or odd jobs. Equipment can be customized to fit job needs and requirements. And the insurance is based on the type of jobs being performed.
Qualified Crane Operators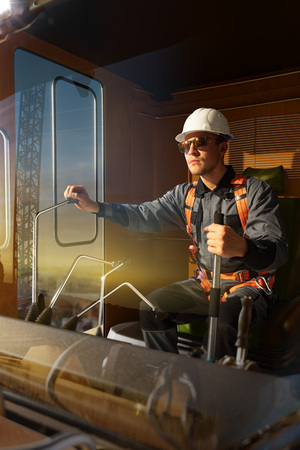 Oftentimes, crane rental companies can provide qualified, trained operators if needed. If they don't have any "on call," they probably know some names and numbers of "who to call." Crane rental companies work with all sorts of people in all sorts of industries and are well-connected. Just speaking with representatives from a company like Astro Crane can provide a wealth of helpful information to get jobs done well. If you don't want to pay for all the training, certifications and licensing of crane operators, ask a crane rental company to provide you with operators who are literally ready and able to go– and know how to operate the specific crane(s) involved! It's best to have someone who knows what they're doing with such an expensive, big machine, than someone who is barely trained or a total novice, right?
Safety First
A company that rents cranes takes extra special care of its cranes– maintenance and repairs are paid special attention to, since the company wants to make sure they have the maximum amount of cranes in perfect working order to be rented so they can make a profit! Crane rental companies care about safety and reducing the risk of injury to all those involved with cranes. After all, accidents lead to downtime. Time is money. Rental cranes receive regular maintenance and repairs so there are fewer risks for malfunctions and safety violations.
Boost Your Bottom Line
Construction equipment is not cheap. Sure, you can own all your own equipment, but does that make sense when you could save thousands (or even millions) by renting cranes on an as-needed basis? If you're looking for quality cranes in New England, Astro Crane has them! These are durable machines that are well-cared for, and put to good use on a variety of worthy projects. Astro Crane rents hydraulic cranes ranging from 6 to 600 tons, providing service all over New England in cities such as Boston, Hartford and Providence. Our fleet includes a variety of Liebherr cranes, including 50 ton, 60 ton, 65 ton, 70 ton, 85 ton, 110 ton, 115 ton, 120 ton, 165 ton, 200 ton, 250 ton,  275 ton, 365 ton and 600 ton, as well as a 30 ton boom truck, a 33 ton National boom truck, and a 8 ton P&H deck crane. We also have qualified crane operators available to operate the crane(s) you rent!  
For more info, please call Astro Crane at 978-429-8666 or use our contact page here.