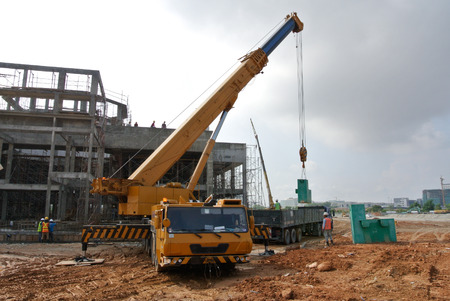 When you rent a crane for a construction project, you'll be able to tackle all kinds of tasks that would be impossible otherwise. But before you reserve a crane rental, there are several things that you should consider. Ask yourself these questions prior to booking a crane for your next construction job.
Do you have a plan for how you're going to use the crane?
A crane can be a very useful tool for those construction companies trying to complete projects. But if you don't have a clear-cut plan in place for how you're going to use a crane, you should not rent one. There is obviously an expense involved with renting a crane, so you don't want to bring one on your job site and have it sit for days or even weeks at a time if you don't need to. You also want to make sure you choose the right crane for your specific project, which is why it's important for you to have a plan in place for when it is on worksite.
Do you know how to keep your worksite safe with a crane on it?
There are all kinds of safety issues that can pop up when you introduce a crane onto your construction worksite. It's imperative that you and your employees know how to keep your site as safe as it can be while you're using a crane on it. Even a small crane accident could prove to be catastrophic if you're not careful. Talk to your crane rental company about the crane safety tips you'll need to keep in mind when using a crane as part of your project.
Do you need to update your insurance to protect your company while you use a crane?
In the event that you do experience some kind of accident with a crane rental, you want to know that your company will be covered by your insurance. It's a good idea to touch base with your insurance company to see if you'll need to update your existing policy to cover any damage done to or by a crane. You should also speak with your crane rental company about what you'll be liable for when a crane is in your possession.
Do you have questions or concerns about renting a crane on behalf of your construction company? Astro Crane can address them when you turn to us for crane rentals. We can also provide you with a wide variety of cranes that can handle almost any job. Call us at 978-429-8666 today to get started.