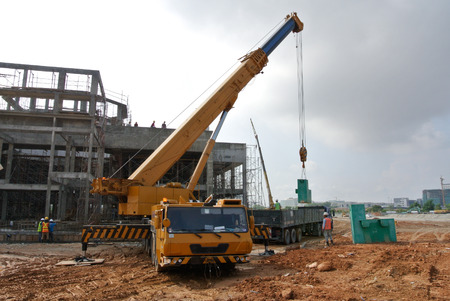 A crane is one of the most useful pieces of equipment on a construction site. If you need to move around a bunch of heavy things on your worksite, you're going to want to have a crane handy. You're also going to want to make sure that you obtain that crane throughout the right crane service. If you choose to work with the wrong crane service, it could turn your next construction project into a total nightmare. Here are five things you should ask to ensure that you bring the best possible crane service on board for your construction job.
How long has your company been in business?
When you're searching for a crane service to provide you with a crane and a crane operator to go along with it, you don't want to pick a service that just opened last month. The crane service you ultimately hire should have at least a few years of experience under their belt, if not a few decades. This will show you that they know what they're doing. It'll also show you that they've worked with enough companies in your area to earn a great reputation and stay in business. You'll feel more confident when you're working with a crane service that has been around the block a few times .
What kinds of cranes do you have to offer?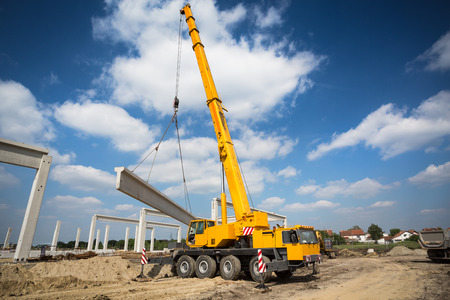 If you've worked with cranes before, then you're well aware of the fact that there are myriad types. Some of the most common types of cranes are tower cranes, Liebherr mobile cranes, and telescopic cranes. It's your job to sit down and figure out the specific type of crane that you want to use on your construction site. It's also your job to then contact different crane services to see which of them have the type of crane that you need. You should always ask a crane service to talk about what kind of equipment they have to offer. It'll help you steer clear of agreeing to work with a company only to discover that they don't have what you need.
How much training do your crane operators have?
As we mentioned earlier, you're going to need to call on a crane service for more than just a crane. You're also going to need to call on them to provide you with a crane operator to use the crane on your site. The crane service that you hire should have a team of experienced crane operators on their staff. These operators should have all the training they need to use a crane on the site of your construction project. They should also have a license that proves they've taken part in at least 1,000 hours' worth of crane operations over the course of the last year.
What steps do you take to make sure your cranes are safe?
Crane accidents are thankfully few and far between these days. There are about 40 people killed by cranes every year, but that number has steadily gone down over the last 30 years or so. Still, you can never be too careful when it comes to cranes. It's important for you to make sure that a crane service is prepared to take all the right steps to keep you and your worksite safe when you have a crane on it. Ask them about the safety precautions that they take to make cranes safer. Talk to them about how often they inspect their cranes, too, so that you know you're using safe equipment on your worksite.
How much is it going to cost to rent a crane from your company?
One of the final questions you'll want to ask a crane service before deciding whether or not to hire them concerns cost. You want to find out how much of a hit your budget is going to take if you choose to rent a crane from them. You should not base your whole decision on how much a crane service charges. If you skimp and hire a company just because they offer prices that are way lower than other companies, you might not get the high-quality equipment or excellent service that you need. You should try to find a great crane service that provides fair and affordable prices that fit nicely into your company's budget.
Now that you know what questions to ask a crane service, get in touch with one today to ask them. Astro Crane would love to answer any and all questions you have. We can tell you all about our crane rental services and fill you in on what kinds of cranes we can provide for you. Call us at 978-429-8666 to speak with someone about how we can help you.