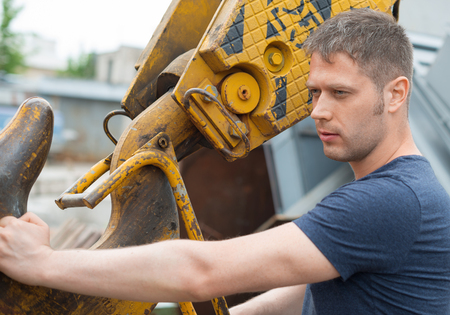 Do you think you have what it takes to become a crane operator? There are more and more cranes popping up in cities across the U.S. and, to a larger degree, across the world. As a result, there is a growing need for more crane operators within the industry. Here is a quick guide to becoming a crane operator.
Take training courses to become a crane operator.
There are many ways to launch a crane operator career. One of the most common ways to do it is by enrolling in heavy equipment training courses at a community college in your area. There are programs that are specifically designed to teach people how to operate cranes safely. This will get your new career off to the right start.
Earn the certification you'll need to work as a crane operator.
Whether you choose to take training courses to become a crane operator or not, you should attempt to earn a certification to operate cranes. The National Commission for the Certification of Crane Operators, or NCCCO, can help you in this department. You can take a written exam through them as well as a practice exam that'll involve you operating a real crane to earn your certification. Depending on which state you live in, you may also need to obtain a license to legally operate a crane.
Serve as an apprentice under an experienced crane operator.
The best way to learn the ins and outs of operating a crane is by serving as an apprentice to an experienced crane operator. The International Union of Operating Engineers offers apprentice programs to those wishing to become crane operators. These programs will give you the knowledge and experience you'll need to put your education and certification to good use.
Start applying for crane operator positions.
Once you have the proper training, the right certification, and an apprenticeship under your belt, you shouldn't have any issues finding work. You can start applying for crane operator positions and use everything you know about cranes to operate them safely on worksites.
Need a crane operator to assist you on your next job site? Astro Crane has crane operators who can help you get any job done the right way. Call us at 978-429-8666 today to inquire about our crane rentals and crane operators.