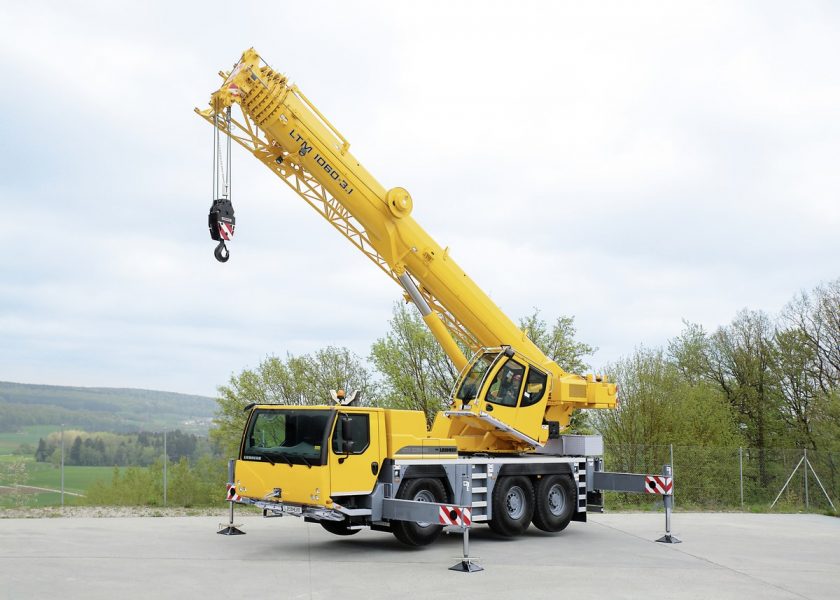 Hydraulic cranes do the heavy lifting needed to move objects up and over to where they need to go! Industrial settings and construction sites often use hydraulic cranes to accomplish their tasks. Cranes move things like shipping containers, metal frames, concrete, steel beams and more. Thanks to their ability to lift very heavy objects, hydraulic cranes make it possible to construct buildings and other super structures that wouldn't exist otherwise.
The Characteristics of a Hydraulic Crane
Have you seen a hydraulic truck crane? It usually has an enclosed cab where the operator sits and controls the crane's movements. This cab is set on a steel base. There's a long, telescopic boom that can either be articulated or fixed. These types of cranes also have pulleys, outriggers, counterweights, cables, pumps and more.
So what does it really mean to say a crane uses "hydraulics?" Well, it's a system that has pressurized fluids in it– typically oil– and those fluids help generate lifting power to pick up and move large loads. Hydraulic cranes use a fixed system of pipes which maintains a constant pressure to perform big lifts.
The Advantages of Renting Hydraulic Cranes
What are the advantages of a hydraulic crane? Well, for starters, it's a lifting device known for its stability. Also, it's known for its incredible lifting power. These types of cranes can lift thousands of pounds with ease! Simple and fairly easy to maintain, hydraulic cranes are both flexible and versatile. When mounted on trucks, they're mobile, too. And, they're fairly compact compared to stationary cranes.
Why use a hydraulic truck crane for your needs? If you want to get the job started fairly quickly, have the truck at your site and the operator in the cab at the controls. Outriggers get extended and the boom gets prepared for the workday and then you're ready to work! Crews can get started early in the day and get more done during their shift(s). Setup for these types of cranes is fairly simple.
Hydraulic Crane Uses
Where are you likely to see hydraulic cranes in use? There's a long list of places, but suffice it to say they're popular at construction sites. You might see them at/around airports, bridges, railyards, roads, apartment buildings, hotels, malls, stadiums, etc. They work well at sites where the ground is level, the foundation is stable and there's room to maneuver the crane as needed.
Compared to conventional cranes, hydraulic ones are lightweight and don't require cumbersome pulleys and gears. Easy to maintain, and "nimble," they still manage to generate tons of power. As a bonus, they can usually travel both on and off-road as needed for a project, especially if they're classified as an all-terrain crane that can handle operating on sand, asphalt, gravel or loose dirt. Furthermore, even though they're smaller than conventional cranes, they can lift heavy objects quite well. When you need to lift things like concrete slabs or HVAC units, it's important to be safe and efficient, right? These types of cranes allow for that– it's no wonder they're so popular.
Do you need to rent a hydraulic crane? In New England, which encompasses several states and cities including Boston, Hartford and Providence, you can rely on Astro Crane to be your crane rental company of choice. Astro Crane rents hydraulic cranes ranging from 6 to 600 tons. Want to know more? Call Astro Crane at 978-429-8666. You can also use the online contact form, here.