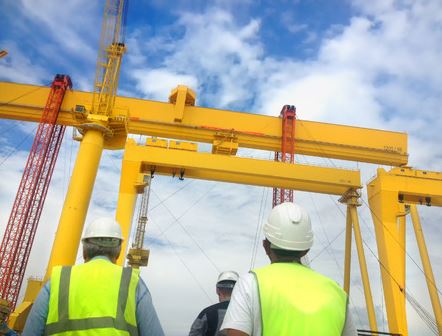 If you're interested in renting a crane to complete a construction project, there are plenty of companies out there that will lend one to you. Nevertheless, before you choose a crane company, you should make sure they have the right equipment. Not all crane companies have the crane you will need to get your job done. There are some other tips you should also use when looking for the right crane company. Let's take a look at them to help you make a decision.
Find a company with a good reputation and positive reviews.
The crane company that you choose to work with should have a good reputation in the construction industry. By asking those you work with regularly, you should be able to find a company that has a good reputation with others. You can also use the internet and other resources to track down reviews for different crane companies. By seeing what others have to say about them, you can find one that works for you.
Check to see that a crane company has enough experience.
In addition to checking out reviews of crane companies, you should also keep an eye out to see how experienced different companies are. While you don't necessarily need to work with a company that has been in the crane business for 100 years, it's nice to know you're working with one that has been around for a while and established itself as a trusted name in the crane business.
Ask to see a crane company's safety record.
Safety is of the utmost importance when it comes to cranes. You do not want to work with a company that has been involved in a number of accidents in the past. Before you agree to rent a crane from a company, inquire about their safety record and make sure their operators have not been involved in any major incidents. It will keep your job site safe once you start using a crane.
Astro Crane is a reliable and trusted name in the crane industry. We would love to provide you with a crane rental. Call us at 978-429-8666 today to find out why you should work with us.