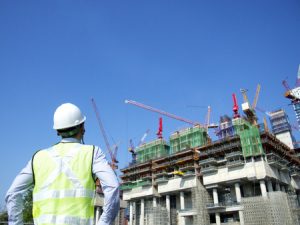 For your upcoming construction project, chances are that you will need a crane service to get your materials high in the sky. We have a few helpful tips so that you know that you will be choosing the right crane company in your area.
Decide on Full Service or Rental
The very first thing you need to do is check if you have any certified crane operators on staff. If so, you can save some budget in this department by just renting a crane to use throughout the project. If you do not have any skilled crane operators, your best choice is to hire a full service crane with an operator.
Decide on Which Type of Crane You Need
Do you need a hydraulic crane, a crawler or a forklift? The type of crane you need will depend on the job that you are doing. A larger job would probably need a hydraulic crane, while a smaller job could just use a forklift. If you are unsure, work with your rental company to decide upon the best course of action.
Find a Crane Service Company
Now that you have decided on the type of crane you need as well as the type of service you need, you can move onto the next step of vetting companies. Here are some qualities to look for.
Find a local company with a good reputation. A well-established crane company with a lot of experience is usually the best option to go with. An established company will be able to supply you with support and a vast inventory of parts to get the job done.
The company you choose should also have full proof of insurance and knowledge of permits for the location that the construction is taking place. If there are any governing laws that need to be abided by as well, they should be able to do that too for you.
Are you ready to start selecting the right crane for the job? Follow our helpful tips above and your crane rental should go off without a hitch. For companies looking for assistance in the New England area, Astro Crane has more than 30 years of experience. To learn more about our crane rentals and service, please give us a call at (978) 429-8666.