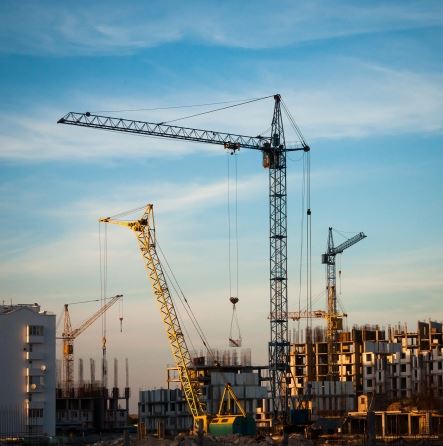 Back in the late 2000s, cities all across Europe were booming, and buildings were seemingly going up left and right. There were new commercial properties popping up all over the place, and construction companies were spending money freely to buy and rent cranes to keep up with the growing demand. However, all of a sudden, the economy took a turn for the worst, and all of those cranes started to disappear. There were no more new buildings to erect, and cities stopped growing at such a rapid pace.
Since then, the economy has slowly recovered in many parts of Europe, and companies are getting back to doing business as usual. It has taken some time, but the cranes that were around in 2006 and 2007 are starting to dot skylines again and do their jobs. According to the Wall Street Journal, developers like the Houston-based Hines have billions of dollars' worth of construction projects underway, and it doesn't look like there's any stopping in sight. While many companies are being more cautious this time around, they're also being afforded the opportunity to take on more debt to complete projects, and they're taking advantage of the steady growth of the economy, both locally and globally.
There are cities through Europe that need more commercial real estate right now. In places like Paris, Dublin, Madrid, and Milan, there is a run on rentable space, which is causing rental prices to skyrocket. The only answer is finding ways to increase the amount of space that's available, which is exactly what many companies are doing at the moment. They're building new spaces quickly, and they're using construction cranes to do it. Construction cranes are making it possible for many European cities to grow, and they will continue to play a part in new buildings going up in Europe and many other places around the world.
Construction companies should work with trusted crane companies to produce the best results possible on a worksite. Astro Crane knows and understands the crane business and can set your company up with the construction cranes you need. Call us at 978-429-8666 today to rent a crane from us.