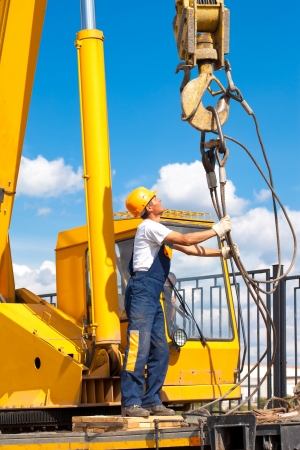 If you were planning on selling your house, would you want to go with a realtor who is well-established and devotes all their time and energy to selling houses, or someone who just got their real estate license and is doing it "part time?" Ideally, you'd choose the full time, experienced person to work with in order to properly sell your house. Well, the same could be said for crane companies. It makes sense to use a full service crane company when you want the best service, their full attention and decent options, etc.
A professional, full service crane company like Astro Crane of New England offers many advantages for you, including safety, experience, efficiency, savings, maintenance and more.
Safety
Full service companies know all about safety. They care about following industry safety standards– they take safety seriously. Not only will they make sure crane operators have specific safety training, but they'll also know today's current rules and regulations as well as best practices for crane operation(s). You can bet they make sure their cranes and equipment get maintained so they're safe to operate. Don't be afraid to ask them about their approach to keeping things safe– you can learn a lot from that conversation.
Experience
Experience matters, especially when it comes to operating cranes. These are big, heavy machines, after all. You don't want a newbie– you want a person with years of experience and industry knowledge. The more experienced a crane operator and their crew is, the better able they are to troubleshoot (and fix) issues that may arise.
Staying on Schedule
What about efficiency? Time is money. You've got work to get done in a certain time frame and you've got a budget, too. Ideally, you want to work with a full service crane company that has the manpower and the working equipment to get your job done on time and efficiently. You do NOT want to waste time.
Rentals Save Money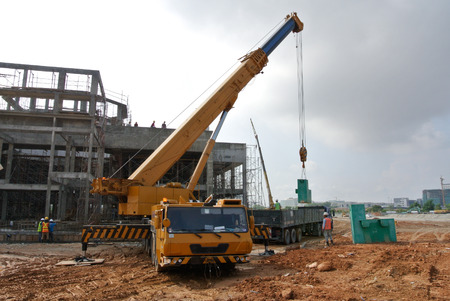 Sure, you could buy your own crane, but that's expensive. What about renting a crane from a full service crane company like Astro Crane of New England? Use it when you need it and then return it. Ultimately, this can save you money. You don't have to worry about storing it, maintaining it, insuring it, etc. because the crane company takes care of all of that stuff.
Procedural Protocols
Full service crane companies handle maintenance procedures, making repairs as needed. Meanwhile, they'll worry about inspections and other issues, too. Let the company deal with the logistics involved with delivering a crane to the job site. They can also help get permits and such. A full service crane company can save you time.
Minimize Risk
Worried about liability? Don't be, since a full service crane company will be held liable if something goes wrong on the job site.
Full service companies are versatile, allowing you access to a variety of machines and workers who can help you complete your project successfully. Indeed, they help you expand your own team and oftentimes provide 24/7 emergency services if needed– a bonus, right?
Thinking about renting a crane? Want to connect with a quality full service crane company? Call Astro Crane of New England at 978-429-8666 for more information.