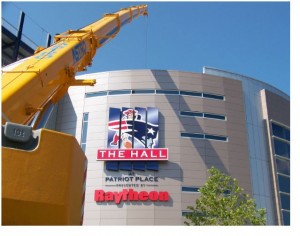 Hiring a premier company like Astro Crane to assist your business is a smart move, and we're happy to help! Since one of our main business practices has been to assist our customers as much as possible (helping to promote a longer and stable relationship with our partners), we want to help you improve your business credit score.
First and foremost, you can visit our credit app page [www.astrocrane.com/credit-app.html] to download a business credit application. This application will include essential information to get the process started, such as bank and trade information.
The next step is to understand which specific factors are most affecting your business credit score. Comb through your current credit score reports and look at the items marked as negative. This is also a good way to determine if you are a victim of business fraud.
Follow up with your own partner network to make sure that your payments to them are being reported. If you're given a positive credit history from your partners that will assist with elevating your overall business credit score.
Paying off your debt as quickly as possible is a great way to recover from the damage that negative scores can bring.
If you already have a good score, then requesting a credit increase will also work in your favor. Raising your limit actually lowers the percentage of your available credit currently in use, which again looks good on your report.
If you have a good credit history with a current non-active business account, do not close the account. Leave it open, even if you don't intend to use it in the near future, because that positive report will help increase your credit score.
The top factor in improving your business credit score will be to make your payments on time!
If you need help filling out a credit application for crane rentals from Astro Crane, please contact us today.