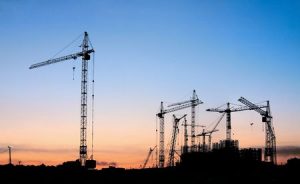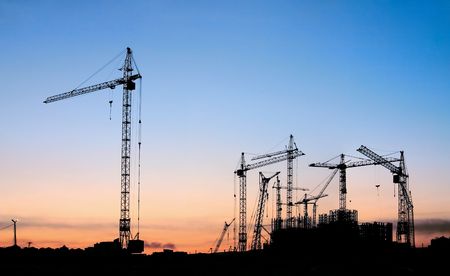 When you look up in the sky and see a tower crane lifting something to the top of a building, do you ever wonder how these amazing machines work? Growing up right by the big cities, we see them all the time and they are so majestic in the way that they can lift something up so high without any struggle at all.
These cranes are a staple at any construction site; they can be lifting steel, concrete, tools and other building materials high in the sky. How do they get so tall? Here's the process:
The crew hangs a weight on the jib (also called working arm) to balance the counterweight.
The crew detaches the slewing unit from the top of the mast. Large hydraulic rams in the top climber push the slewing unit up 20 feet (6 m).
The crane operator uses the crane to lift another 20-foot mast section into the gap opened by the climbing frame. Once bolted in place, the crane is 20 feet taller!
There is always someone controlling the tower crane from the operator's cab. He controls the motor that lifts the load and controls the electronics that drive the drum and the motor that drive the unit as well.
Although these machines seem unbreakable, they do have their limitations. Typical tower cranes have the following specifications:
Maximum unsupported height – 265 feet (80 meters) the crane can have a total height much greater than 265 feet if it is tied into the building as the building rises around the crane.
Maximum reach – 230 feet (70 meters)
Maximum lifting power – 19.8 tons (18 metric tons), 300 tonne-meters (metric ton = tonne)
Counterweights – 20 tons (16.3 metric tons)
If you are looking for a tower crane for your next job, the Astro Crane fleet carries a full range of cranes for every conceivable lifting and rigging purpose – from individual properties and households that call for the 8-ton size Terex, to large-scale commercial enterprises requiring the mammoth 600-ton Liebherr that extends up to 470 feet. Visit our website to check out our cranes for rent, then give us a call at 800-696-2787 to place your rental.