Cranes are among the most important pieces of equipment on a construction site. In fact, there are many sites that wouldn't be able to operate normally without them. Nonetheless, cranes can also be some of the most dangerous pieces of equipment on a construction site if you're not careful while using them. It seems like there's another news story about a crane tipping over or dropping a heavy load every other week.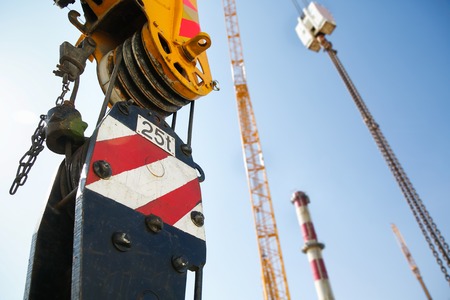 If your construction company is going to be using a crane on one of your sites soon, you should take the necessary steps to avoid major crane hazards. You'll need to worry about everything from the ground that you put your crane on to any electrical wires that might be hanging up overhead. By doing these kinds of things, you can ensure your construction site stays safe at all times. Check out how to avoid major crane hazards below.
Choose the right crane for your construction site.
Before you bring a crane onto a construction site, it's essential for you to make sure it's the right crane for the job. There are many types of cranes for you to choose from, so you must consider your options and pick the one that will work best for you. Your crane should be capable of lifting the loads that you need and has the necessary mobility for the project. It should also be tall enough to reach the heights that you need it to reach. You may want to consult with a crane rental company to see what kind of crane would be best for you based on your specific needs.
Inspect the construction site carefully for any potential hazards.
In addition to considering what type of crane you'll need prior to picking one out for your construction site, you should also inspect the site itself before choosing a crane for your project. Is the ground uneven in certain places and incapable of providing a steady surface for a crane? Are there obstacles up overhead that your crane will need to contend with? Could your crane potentially come into contact with neighboring buildings if it's too large? Aim to answer these questions to identify any hazards that might be on your job site or in the general vicinity of it. It'll go a long way towards helping you select the right crane and put it in the right place.
Make sure you have a licensed and experienced operator using your crane.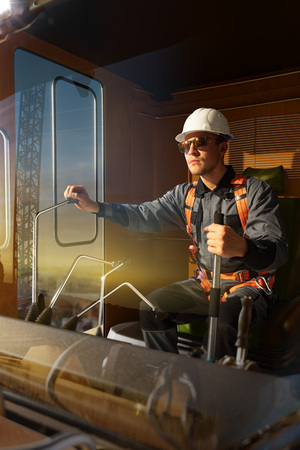 Once you welcome a crane onto your construction site, you shouldn't allow just anyone to use it. The only person who should man a crane and use it to move things around is a crane operator. Your crane operator should be licensed and experienced, and they should know how to use the specific crane that you've brought onto your job site. If you don't have anyone on your staff who fits the bill, speak with your crane rental company about sending someone out to help you use your crane throughout your construction project.
Teach all your employees about the importance of crane safety.
The majority of your employees aren't going to be allowed anywhere near your crane. But that doesn't mean that they shouldn't be mindful of it and know how to stay safe around it. When you know that you're going to have a crane on a job site, set up a special crane safety seminar and go over the safety rules your employees will need to follow when they're working on the same site as a crane. They should know not to work directly under the crane and not to hang out around it when it's being used.
Perform regular crane inspections and shut down a crane if you're concerned about it.
In the end, the hazards on your construction site might not be the biggest danger to your crane. It could be the crane itself that poses the biggest threat to your site if it's not working the way it's supposed to. Your crane operator should make it their mission to inspect your crane before and after using it for any signs of trouble. If they're concerned about a crane at all, the crane should be shut down for the time being and repaired before it's put back into service. It could prevent a crane-related catastrophe from taking place on your construction site.
As we mentioned, the first key to avoiding crane hazards is picking out the correct crane for your construction site. Astro Crane hasa variety of cranes that you can choose from, and we would be happy to help you find the crane that will work best for you. Call us at 978-429-8666 to talk to us about the cranes that we have available today.