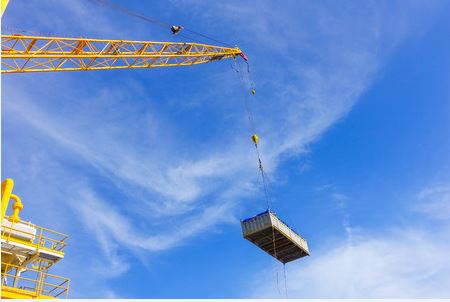 Rigging involves lifting and moving heavy objects. Rigging is a job done by riggers. They typically use cranes as their needed equipment to get the job done. Obviously, when lifting and moving heavy objects, safety matters. Therefore, it makes sense that riggers are trained and certified– it's not a job just anyone, with no experience, can do!
Teamwork is Vital
Typically, riggers work as teams. They have to care about a lot of factors before even starting their work. For instance, are there working power lines nearby which need to be avoided? Is the ground stable enough to handle the work to be done? Are there any unauthorized personnel in the working area that need to get out of the way?
So is Load Capacity
Furthermore, riggers need to know about the load capacity of the cranes they're working with– and load capacity is typically determined by the crane manufacturer's specifications and load charts. When lifting heavy objects, certain angles are involved. Also, the machine's center of gravity needs to be taken into account. A stable load has the center of gravity directly below the main hook and below the lowest point of attachment of the slings.
Inspections Are An Integral Part of the Process
Job sites need to be inspected and plans need to be made before anything happens at a job site. Riggers need to know how to choose the most appropriate crane for the work to be done. Everything from the site's elevation to possible obstructions need to be considered.
Rigging Can Help With All Sorts of Jobs
Crane rigging is done for many purposes, including repairing bridges and overpasses, building high-rise buildings, transporting equipment to job sites, moving equipment at storage facilities, and tree-trimming.
Safety First!
When undertaking crane rigging, safety is paramount. Wallet cards, also known as personal training identification, are not an OSHA requirement, but they do tell you if a rigger has undergone relevant training. He or she should be concerned with knowing the weight of the load and rigging hardware as well as the capacity of the crane and the working load limit of the slings, hardware and hoisting rope. Obviously, cranes should never be handling more than they're designed to handle or else you can expect problems.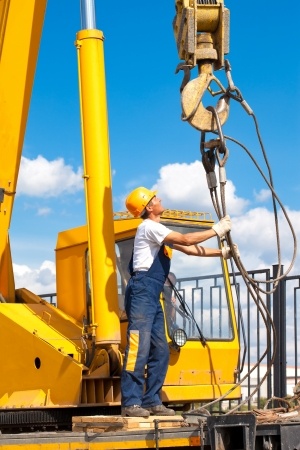 Riggers are always on the lookout for defective equipment. One bad part can ruin someone's life! Defective components are, after all, one of the leading causes of accidents at work sites. Therefore, inspections are paramount. Also, hazardous winds can compromise the safety of the rigging process. Riggers know not to operate when there are strong winds.
One of the most common pieces used in rigging is the sling. Obviously, damaged slings should not be used. Slings need to be in a good shape– they shouldn't be worn, kinked up, with cracked fittings, or corroded/rusted. When lifting does take place, it's important for riggers to avoid bends, crushing and pinching. A cut sling can compromise the safety of all those nearby!
Rigging is a major part of crane operations and safety. Equipment must be in good condition. Furthermore, good signaling and communication(s) matter– after all, machines do a lot of the work, but the people who control the machines need to be talking to, and understanding, one another at all times on a job site. One missed signal and someone could die!
Standards and Rules
When rigging, inspection standards matter. Although there are different types of rigging equipment, including fiber ropes, it's up to each person involved in a work site to follow company procedures when using rigging devices. If the crane's in good condition, riggers and operators are safety-minded, and the rigging equipment is in good condition, then you can expect a safe lift. Visual inspections before each lift definitely make jobs easier and safer.
For crane rigging services in New England, choose Astro Crane. With a complete array of crane hoisting and rigging equipment rentals available, as well as experienced crane operators to assist you, Astro Crane moves, lifts, positions, repairs and services heavy equipment.
Astro Crane offers a variety of crane sizes available for your job. From the 8-ton Terex, to the mammoth 600-ton Liebherr, we have machinery to help you with any lift. We set up all surrounding equipment needed to complete the job safely and efficiently. Whether you want to rent a crane for a day to complete a short-term job, or you are looking for a long-term rental with an operator, we are happy to assist you. We provide crane rentals to job sites across Massachusetts and across the New England area. Call 978-429-8666 for more info.