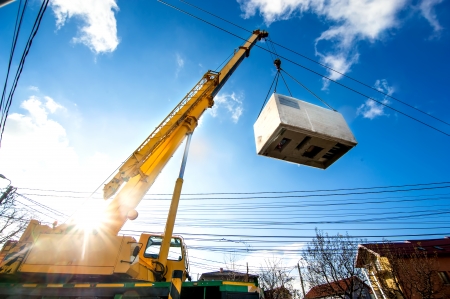 Did you know that cranes have been around for thousands of years now? The very first cranes were used by the Ancient Greeks all the way back in 500 B.C. And while cranes have obviously evolved a lot since that time, they're still every bit as useful today as they were back then when they were first developed. Here are a few other crane facts that you may not have known.
The earliest cranes were powered by animals and people.
Although cranes were around as far back as about 2,500 years ago, the earliest cranes didn't pack much power. They relied on either animals or people to provide them with the power they needed to pick things up. It wasn't until the 19th century when steam engines were first invented that cranes started packing a real punch.
The first mobile cranes popped up about 70 years ago.
Mobile cranes have made it easier than ever before for construction companies to utilize cranes on job sites. They're easy to transport to and from job sites. But believe it or not, mobile cranes are still very new compared to traditional cranes. They didn't start popping up until the 1950s when steel made it possible for cranes to be placed on to trucks.
The total number of cranes in the world has eclipsed 200,000.
It's rare to drive through a major city in the U.S. and not see cranes. From Portland, Oregon to Boston, Massachusetts, there are cranes scattered throughout every big city in the country. In total, there are more than 200,000 cranes in use in the world today. Roughly 125,000 of them are used by those in the construction industry. The other 100,000 or so cranes have found a home in the maritime industry as well as other industries.
Do you own a company that could benefit from the use of cranes? Astro Crane can talk to you more about the cranes that are available through us and show you which ones might work best on your job site. Call us at 978-429-8666 today to reserve a crane rental.