Throughout 2016, our blog focused on different cities that experienced construction booms. Many United States cities, such as Seattle and Boston, saw a surplus of cranes and construction. The "Construction Boom of 2016" is expected to continue strong through 2017, in fact, Seattle already has a significant amount of cranes at work.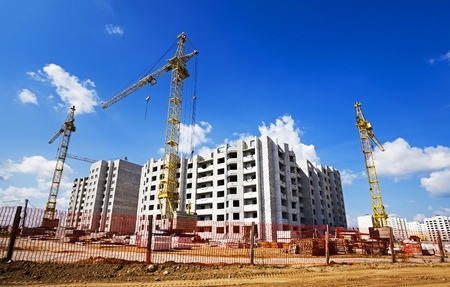 What cities made the top of the list for the hottest construction spots of 2016?
Houston, TX
In Houston, there has been a significant rise in healthcare projects which has been the case since 2013. There is practically $5 billion going into the planned development. This increase has contributed to a lot of jobs opening up in Seattle which has led to higher demands for housing options and retail space. If you're looking to build in Houston, there is still parts of the 2.6 million square feet of retail space available.
Chicago, IL
Chicago also experienced a tremendous increase in construction in 2016. There has been a much higher demand in the area for both apartments and hotels. Major construction that occurred in Chicago in 2015 includes the Lucas Museum of Narrative Art, which was a $400 million development on Lake Michigan. Another major construction project was the building of a new tollway around the O'Hare International Airport which cost about $1.4 billion in construction.
New York, NY
Cranes played a huge role in New York Metro construction. In New York, there is essentially no open land to start building on so they must build up instead, requiring the assistance of cranes. Between housing and apartment construction and office construction, New York expanded upward in 2016. The New York Building Congress construction is expected to reach up to $16.3 billion in 2015.

If you're looking for a hydraulic crane to complete some of your upcoming construction, visit Astro Cranes.