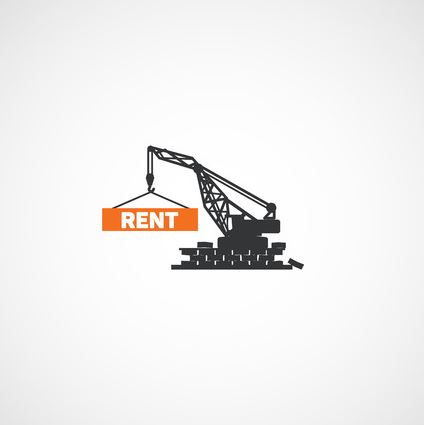 So you need a crane. You could buy one. Or, better yet, you could rent one. That way you don't have to pay so much money, and you don't need to store it, fix it, etc. How can you choose the right crane rental company?
Obviously, you want to work with a crane rental company that has their act together, complete with the kind of equipment you need, and the expert knowledge to share with you all the details of how their cranes work. If you were to visit a crane rental company and find that their machines were in disrepair, old, and broken down, that would not be a good sign. Instead, you'd want to see a fleet of well-serviced machines that look ready to work!
So what are some things to keep in mind when searching for the right crane rental company to work with for your project(s)?
Safety Protocols
First, there's the paramount issue of safety. You want safe machines. Coupled with that, you want to rent from a company that takes safety seriously. Do they adhere to safety standards in the industry? Are they following the rules or not? The worst thing that could happen is that you experience a bad accident on site using one of their cranes which you later come to find out wasn't properly maintained and should never have been rented out. That said, sometimes accidents happen, so you should ask the crane rental company, "Do you have complete insurance coverage and can I see proof?" Make sure they have insurance from a known and trusted insurance company, "just in case."
Experience Matters
Next, think about how long a company has been in business. How's their reputation? Do they have the experience you can count on in case you need help and answers to certain questions?
Sometimes it can be cheaper to go with a company that's brand new, but remember this: you get what you pay for, right? It might make sense to consider paying a little more to work with a well-established crane rental company that has been in business for years. They're going to have the kind of experience that will ultimately benefit you and your particular project. You also want to utilize crane operators who have extensive experience, rather than newbies. It never hurts to ask to see a crane operator's credentials before you put them on a crane. Don't be afraid to ask about past accidents and see accident reports.
Proper Response Times
Responsiveness matters these days. Doesn't it seem like you call and email companies and no one gets back to you in a timely manner? What's up with that? If you call a crane rental company and talk with a pleasant, helpful person, that's a good sign. Look for companies who respond to you quickly and can provide you with timely work estimates. You want to work with a company that cares about how they do business, right? You don't want to be ignored or forgotten. Therefore, take into account a crane rental company's responsiveness.
Related to responsiveness is availability. The right crane rental company for you is the one who can do your project when it needs to be done, rather than saying, "Sorry, all of our equipment is unavailable then." It's best to check with a company to see if the equipment you'd need for certain days is available. Scheduling can be a major headache, but it shouldn't be, ideally.
Research the Company and Fleet
Take some time to research crane rental companies. Ask around and/or read reviews online and such. You can learn a lot about a company based on other people's opinions. How's the company's overall reputation in their market? Do they provide poor, okay, good, or great customer service? Are they amateur or professional in the way they present themselves and their cranes?
Speaking of cranes, the company you choose needs to have the right kind of equipment for the job you need done. Do they have a broad range of cranes available for various projects? Are their cranes inspected and maintained? Will they have the crane you need when you need it?
Some of the things you'd need to share with your potential crane rental company would include the size and weight of material you'll be lifting, the duration and location of the job, and the conditions of the construction site. Also, how would their equipment be transported?
In the Boston/New England region, Astro Crane rents hydraulic cranes ranging from 6 to 600 tons. When you're looking for the right crane rental company in New England, look no further… call Astro Crane at 978-429-8666 for more information.