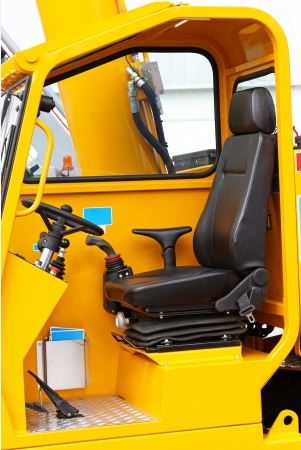 What's the worst that could happen on a job site when operating a crane? The crane operator could make a bad move that results in someone losing his or her life. That's the worst thing that could happen. So, crane operators have to be ever-vigilant, fully aware of their surroundings and always having safety as a priority.
Ready for Machine Use
Crane operators should be properly trained to operate the machinery they're planning to use. Training typically involves a certification process that helps teach them how to safely operate cranes. That said, once on an actual job site, there's always the potential for something to go wrong. Therefore, it's important for crane operators to do several things to ensure that risk is minimized.
Equipment Inspection
For starters, crane operators should inspect the equipment being used on the job site and look for anything out of the ordinary that could be a "red flag." For instance, "signs of wear" on a particular cable means that cable should be replaced with a new one. What if a chain is rusted out? Again, replace it with a new one. There are several aspects of a crane that need to be inspected, including stabilizers, sliders, outriggers, the main boom, lattice boom extensions, etc.
Clear Surroundings 
After equipment and machinery receive a thorough inspection, and everything looks good-to-go, a crane operator needs to make sure the surroundings are clear of personnel that don't need to be there. Just as an operator has to keep a watchful eye out for people around the site, he or she also needs to notice the load(s). Basically, loads that aren't totally secure are dangerous. Therefore, things like slings and attachments should be monitored.
Non Verbal Communication 
Crane operators need to pay attention to hand signals coming from fellow workers on-site. These hand signals help direct the movement of the boom and load. If an operator misses a signal, such as one saying "stop," then there could be a problem!
Aware of Impediments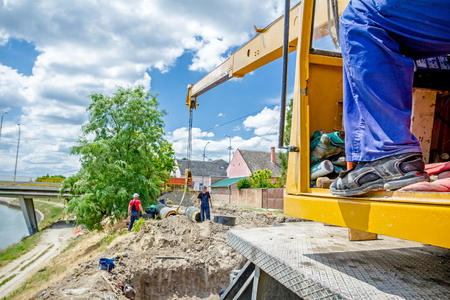 As if they don't have enough on their plate already, crane operators also have to be mindful of what's around their job site when it comes to things like trees with overhanging branches, scaffolding, and electrical lines. It's also important to pay attention to weather conditions, since heavy rains and high winds are not conducive to crane operation. Furthermore, unstable ground and nearby obstacles can also mess up crane operations. Ditches, drop-offs, flood zones, and other things are to be avoided for the safety of workers and equipment. After all, it's not a good thing if a crane sinks or tips over due to unstable ground.
Manuals 
Crane operators can benefit from looking over operations manuals, and keeping a crane manual near them for easy reference. It's important to check the crane's load chart. An operator should never exceed the maximum hoist rating. Loads need to be balanced and a sling of proper size should be used. Loads shouldn't be hoisted, moved or suspended over people, and workers need to stay clear of the crane swing's radius.
Cranes are meant for vertical lifts of loads. They're not meant to lift people. And they're not meant for dragging materials across the ground.
Professionalism 
A professional crane operator won't fool around on a job site. A professional is safety-oriented, paying attention to many things at a job site. Good communication with fellow workers is key. Ideally, no one gets hurt or killed on a job site.
Are you looking to rent a crane in the New England region (Boston, Providence, Hartford, etc.)? Astro Crane rents various cranes. Call 978-429-8666 or use the online contact form for more info.