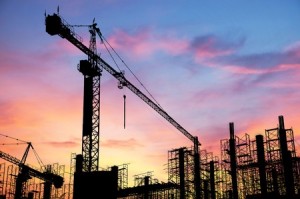 You have probably heard of the "Internet of Things," but "smart iron" may take the idea of interconnected appliances and apply it to job site machinery and equipment.
Caterpillar CEO Doug Oberhelman recently announced at a Munich press conference that a "digital transformation" in the heavy equipment industry is essential , and Cat plans to lead the industry in that change, according to coverage from Equipment World. Oberhelman also noted that the company is focused on making sure customers benefit from this transformation as well.
Cat has already been gathering telematics from its machines, providing the company with data on more than 400,000 pieces of equipment. Cat collects data from a variety of equipment, including locomotives, engines and other machines. The new focus for Cat will be on analyzing the data they have already been collecting and developing applications to make the best use of that information.
The idea being pursued by Cat is to develop a common technical platform that everything on a job site will be connected to, including machinery, tablets and laptops. The plan is to allow both Cat and other manufacturers' equipment to connect to the same digital platform. This kind of interconnectivity would allow site managers unprecedented information for planning.
Oberhelman compared the changes happening in the heavy equipment industry to those made by Apple with the iPad, and he predicts changes during the next few years to be "remarkable."
In fact, Cat is so convinced that "smart iron" is the future that the company is investing $2 billion per year in research and development.
Rob Charter, a Cat group president, predicted that the industry is beginning to experience another industrial revolution. Charter suggested that the improvements will solve customer problems by utilizing metrics gathered through "smart iron" initiatives to determine the best solutions based on real data gathered from operators in the field.
AstroCrane has been serving the New England area for more than 30 years, which gives us perspective on where the industry has been as we keep our eyes on the future of steel and iron construction. Our inventory of well-maintained cranes are available for rent throughout the Northeast, and we can even provide an operator for your job site if needed. Call us at 800-696-2787 and let's discuss your equipment needs today.