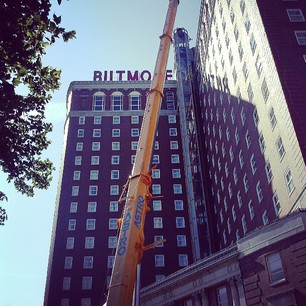 We know our customers have different needs when it comes to cranes, so we offer a wide variety to make sure there's something for everybody. If you're looking for something a bit smaller than our 600 ton and 365 ton models, this 275 ton Liebherr crane is a great option. A 197′ main boom with a 23′ extension and 118′ luffing jib makes for a total max tip height of 350′ to tackle any job.
197' main boom + 23' ext
118' luffing jib
max 350' tip height.