One of the projects we have worked on in the past is the Nantucket Water Tower.  You may recognize the tower dotting the skyline along Nantucket. Nantucket is an island 30 miles south of Cape Cod in Massachusetts. Our cranes and crane operators helped place the 400,000 gallon tank in place in 'sconset and another off Polpis Road.
"The new tank in 'Sconset replaces its old 192,000-gallon water tower that was built in 1925. Haley & Ward, the Siasconset Water Commission's engineering firm, said it needed replacement because it is steadily deteriorating. Additionally, the previous tank could no longer meet the state fire marshal's minimum standard of 20 PSI."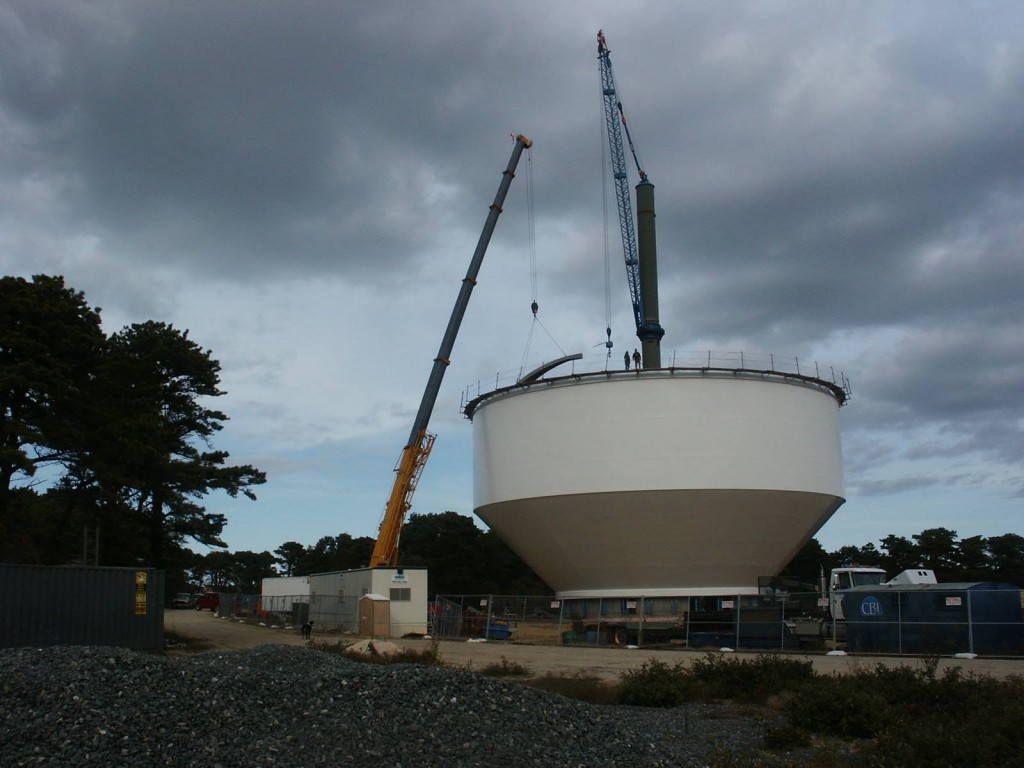 The new tank and water tower is easily recognizable as you may have seen from the town, shores, or even on your boat. The distinct tower adds a little more character to the area, and we were happy to help out and put it into place using our cranes.
Here are some cool pictures courtesy of the Nantucket Waterfront News Blog, of  how it looks from a boat.